Create Culture In Your Company
Your business or start-up's core values define why you work hard every day. They're an extension of you, and your employees are a key part of bringing that vision into the world. While those values are always there, they may not always be obvious! Building your culture with your employees is a great way to let them know they are right where they belong. Our values are super important to us at Solar Art, so we've collected some creative ways you can convey your own vision to your employees.
Decorate the work space itself
A business's home turf is where it all happens. Fill your space with your vision to let your employees know why they're there. At Solar Art, we include our product—solar-control window film and graphic wall film—everywhere. We use it everyday, and it reminds us of "the why." Maybe your product isn't as tangible as window decor, but you can still capture your values. Maybe feature your clients or favorite projects on a special wall for when you need inspiration. The decor around the office is important, too: capture a whimsical vibe, promote your modern vision, or make your office fun for kids with just a visit to a local store and a dose of creativity. Solar Art can help, too. Take advantage of your wall and window space with custom logos, film cut-outs, word art that speaks for you, or floor-to-ceiling wall art custom made for your business. We transform offices like yours into new spaces every day.
Build your team from the ground up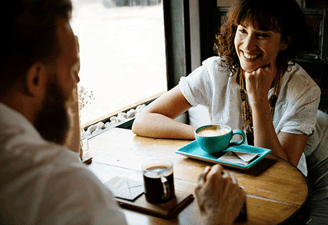 Next, turn to your employees. Get to know each of them, take them out to coffee or—if some of your employees are remote—check in with them regularly so they feel connected. It's easy to get distracted with life's business, but we can't forget the people who make it busy in the best ways possible. Employees love getting out of the office, so think of team-building activities to build your company's community. Involve them in fun social media videos, step it up with trips and team outings, or you can go all-out and plan a weekend team-building event! No matter what you bring to the world, your employees help make it happen: show your appreciation while building great memories together.
Get involved in the community
Finally, once you've prepped your office and your employees, you can bring your values into the community. Everyone has a cause they care about: reach out to a local charity you feel does good work, promote them, work with them, and get your employees involved too. Let your actions speak louder than your words by giving back to your community. In the end, building and promoting your company's values doesn't have to be hard.
How Solar Art can help your company
Solar Art can help you get started in the right direction with cool and unique office decor that captures the spirit of your business, and inspiring your employees.